I am sure making money online is not a new concept to most people, but then that has made it possible for a lot of unrealistic and time-wasting 'schemes' to pervade the internet and people genuinely interested in making money online are sometimes unable to distinguish the real ones from those that are fake. Maybe we should start from the most basic of questions: "Is it actually possible to make money online?" Yes, it is. "How do I make money online?" This article will explain that by examining six actual ways by which money can be made online.
Selling photos online to make money
Do you happen to enjoy taking photos and are you really good at it? Then this can serve as a premium opportunity to get paid for your talent and skills without actually being 'employed'. There are sites that buy high-quality photos, and all you need is to upload your photos there and you will get paid. But it is important that you employ top-notch equipment which will enable you to take high-quality photos that will command premium prices and generate substantial income for you. Some of the companies or websites where these can be done are: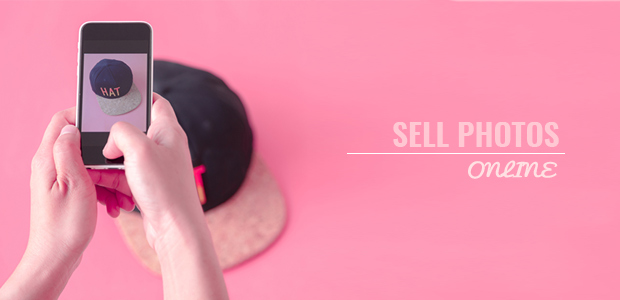 There are more sites where this can be done, but these should be enough to get you started.
Online transcription jobs
This applies to you if you happen to have excellent typing skills and astute grammatical fluency as these are needed if online transcription is the avenue you intend to pursue in a bid to make money online. Let's shed a little light on transcription itself. Transcription refers to a typing job that has to do with turning recorded audio or video files into text. As straightforward as it is, you're going to need certain skills as earlier mentioned and materials like transcription software to aid your work, top-notch headphones that will allow you to hear the words accurately. A combination of the skills and equipment will ensure that the delivered text is devoid of spelling and grammatical errors. Also, it is important that you practice before you start taking on online jobs as accents can be different with multiple people speaking while there are some files with background noise. Practicing ahead will help you navigate these obstacles and ensure you deliver transcribed texts of optimum quality. Below are some sites where you can get online transcription jobs:
Watch out though for any site that is asking you to pay money to sign up as they are most likely fake. Don't get too carried away in your quest to make money and end up getting scammed
Online virtual assistant
This involves working as an office assistant for individuals or companies right from your own location, hence, the word virtual. It basically involves providing administrative services to companies or professionals that do not want to have to hire an in-house office assistant.
Some of the tasks you might be assigned to attend to include, graphic design, bookkeeping, copywriting, programming, project management, speech preparation, tutoring, and desktop publishing, just to mention a few. You will need to analyze your skills and determine the areas that you can perform in very well. There might also be a need to undergo a bit of online training to serve as a pedestal for you to launch your virtual assistant career so that you can accentuate your skills better. You will need to outline who your prospective clients are and sites like odesk.com, onlinejobs.com.ph and Elance.com are good places to start your search for clients. Finally, you will need equipment to get going and some of these are, printer, scanner, a personal computer with high-speed internet connection, an active phone line as well as a workspace with no form of distractions
Online surveys that pay
There are quite a number of research companies in the world today looking for people to share their opinions on important things and then pay them for those opinions. People have to register first with those companies which allow them to be a member after which they can now partake in such surveys. While there are fake companies such that even if you partake in the survey, you will get no payment, here are 10 solid companies known to pay registered members for online surveys:
There are more sites available that you can check out but these 10 are guaranteed to pay for whatever survey you partake in.
How to make money in GTA 5 online solo 2019
If you happen to be interested in playing the classic game Grand theft Auto 5 (GTA 5) online, then this part explains how you can make money in the game, especially as a solo player. To get started, your first instinct should not be to start buying things but rather save as much as you can. You can run a special vehicle cargo which can fetch you up to $300 per hour. Just get a warehouse and fill it with 10 unique standard and mid-range cars while ensuring there are no duplicates.
Another way is to take up VIP work in between missions as you can make up to $150 per hour while having a motorcycle club/gunrunning gets you 480 per hour.
Best online money-making opportunities for teenagers
As a teenager, there are various means by which you can make money right from your home once you have an internet connection and some of these ways are:
Tutoring students online- possible if you are at least 15 years old and sites like Enroll and SameSpeak make this available.
Listening to and reviewing music online- teens enjoy listening to music, don't they? Well, there's a chance to get paid for doing what you love online. Sign up on sites like Slice the Pie and MusicXray, listen to music and drop a review on the songs, and then get paid.
Taking online surveys- this has been treated earlier and is also available for teens as there are companies that are very much interested in the opinions of young people. In addition to the online survey sites earlier mentioned, more examples are,My Survey, VIP Voices, Harris Poll, E-Poll, Paid Viewpoint,
Working as a customer service representative- this is available on Uhaul, and if you're a teen with high-quality headphones and speedy internet connection, then this is something you can do from the comfort of your home.
Writing articles online- sites like Hubpages and Helium accept teenagers who are interested in utilizing their writing talent and skills and then ensure they are paid for it. They accept teens as young as 13 years old although parental consent is required.
So, there you have it: ways by which you can actually make money online, and these are proven methods that include both adults and teenagers thus making it easy for anybody to earn income and be productive.